How To Get Gaya Google Pay Ticket For Free, How To Collect Google pay Gaya Ticket:
Gaya [ City in Bihar of Google India Map ], Happy Diwali, Now People are Struggling for the Gaya Ticket in Google India Map to Complete the 30 Cities Collection and Get Rs.500 From Scratch Card. Many people have claimed the Rewards and We have added Proof below. You can Also get gaya Tickets by Following Process below.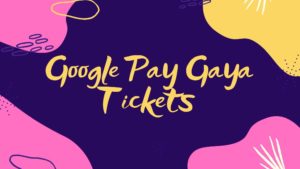 It's Google's Algorithm that does not Give Gaya, Nainital and Varanasi Tickets Easily but we have chatted with some users and screenshot of their chat added below mentioned how they got Gaya Ticket.
Read Also:
We are Continuously Looking For the Tricks to get Gaya Ticket in Google Pay and Some of Our users have successfully collected Gaya ticket, Upon their response, we are sharing how they got Gaya or Bastar ticket.
Share Your Extra Tickets on the Following Link – https://gpay.app.goo.gl/He8C6q
25th November Update FOr Getting Gaya & Goa Tickets
Now You Can Get Goa or Gaya Tickets in Google Pay By Doing DTH Recharge of Rs.99 or more.The recharge needs to be Rs.99 or more as per their T&C but some users also getting it for 50 Rs Recharge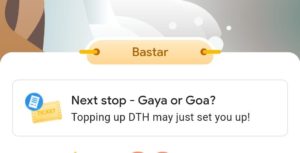 To initiate Recharge, Just Visit DTH Recharge Section >> Choose Operator and Enter the Card number to recharge
For Example, For tatasky, Enter 11 Digit number Like 1307112563  And Complete the Recharge
Working Tricks to Get Nainital Tickets in Google Pay [ Not Working Now ]
UPDATE : Users are Doing Rs.10 Recharge & Getting Gaya Tickets [ 100% Working]
Make a Recharge or Bill Payment or DTH Recharge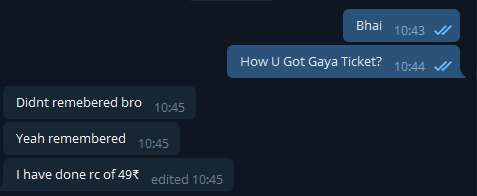 One User Said he did Rs.49 Recharge and got Gaya Ticket. The Above Screenshot of the Chat on Telegram, If you have Got Gaya Ticket, Please comment below
Some Users Said that they have done Rs.100 DTH Recharge and got this Nanital Ticket From Google Pay You can Also make a Recharge To Tatasky. Tatasky Number looks like 1307112563 and You can Make Recharge Using Google pay app itself.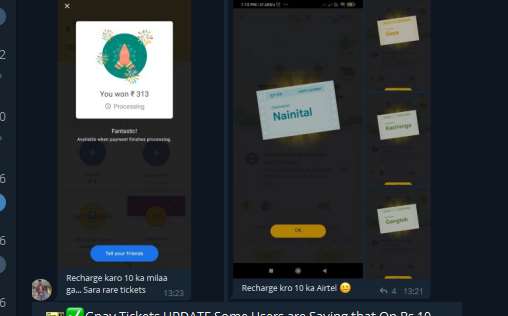 Gold Trick: Purchase gold worth Rs.120 and You will Get the Ticket, Later sell it to Get Your Money Back
Pay Electricity Bill Payment
Some Users also Said that they have got Gaya Tickets By making Electricity Bill payment although, I have not got the ticket There are Chances that You will get Required Tickets using these methods
We are Updating this Post with Latest Methods to Collect Gay Tickets … Stay Tuned, Updated will share in our Telegram Channel, Comment below if you have any Idea 
We are Continuously Looking for other methods to get Nanital Tickets and We will Update where there are other working methods Till Then You Can Join Telegram Channel For Updated on such trick instantly
Google Pay Go India Gaya Tickets Giveaway
Please Note Below are the Some Tickets for Gaya City but One ticket can be claimed by one user only so if you see nothing found that means someone has already claimed for Fresh Tickets stay active on Telegram channel
👁‍🗨 Gaya [ last Updated on 07/11] If below are Used then Join Channel For Instant Alerts
https://gpay.app.goo.gl/dnP7DH
https://gpay.app.goo.gl/aQuSzo
https://gpay.app.goo.gl/KjysLv
https://gpay.app.goo.gl/SRmrmL
https://gpay.app.goo.gl/iW2ZKg
https://gpay.app.goo.gl/nZzcgk
https://gpay.app.goo.gl/rhJ1gf
https://gpay.app.goo.gl/cZAFEr
https://gpay.app.goo.gl/QGKvPD
https://gpay.app.goo.gl/zEPhfG
https://gpay.app.goo.gl/dD6h3t
https://gpay.app.goo.gl/QFfQeb
https://gpay.app.goo.gl/jT8K5Z
https://gpay.app.goo.gl/dazPtw
How People are Getting Gaya Tickets in Google Pay Go India Game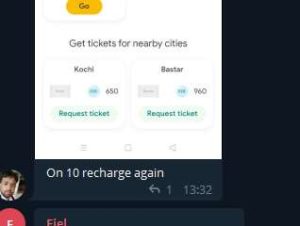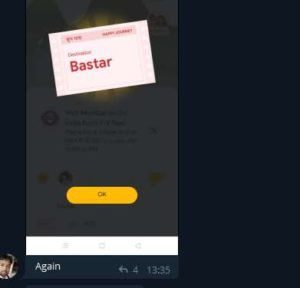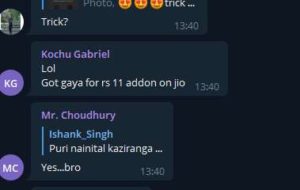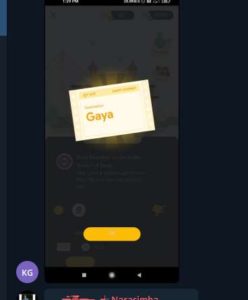 People Who Won From Google Pay: Screenshots