Hello Friends, Google Pay Party Hunt is here, you can now earn up to Rs.51 cashback on collecting 5 party cards. You need to share your code with your friends and also collect your friend's code to make the same. You can also read the gpay referral code to earn free cashback and also checkout gpay indi home rewards offer
Once you collect all the codes, You will be able to get a scratch card which will provide you Rs.2 – 51 cashback on next UPI payments.
Everyone has a unique party code that can be shared and collected in this campaign. See yours
You can share your party code many times, but it can only be collected by 1 friend—fastest fingers first!
There are different kinds of party codes you can collect and they will give you different rewards. Look for the golden ones!
How To Get Party Codes & Earn Free Cashback on Google Pay
1. First of all click on the download button to get gpay and once you have the Gpay follow the steps
You can comment and share links and use other's link to get. You can also use our Telegram Channel for exchange
2. Now Go to the offers section of your Gpay app and you will find the offer as shown below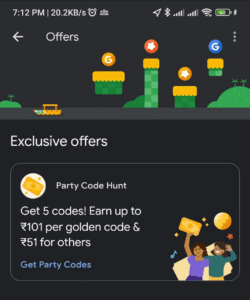 3. Now click on it and You will see the page. You can now click on What's a party code and get your code by clicking on the link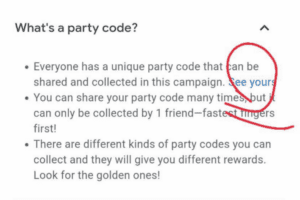 4. Now You can see your code, You can share the code link and friends can click on it to get the code and you will also get too.
5. You can also put your friend's code and the last 4 digits of the phone numbers
6. If you click on the link, the details will be pre-filled.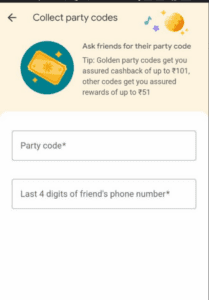 7. Now You will get a scratch card where you will get Rs.2-51 cashback offer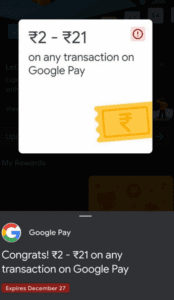 8. You can comment below to exchange the party codes and earn scratch cards.
---
---