Hello Guys, A New NFT airdrop from the famous Huobi wallet is here, You can get a free NFT worth $50 to $200, This is a lucky draw offer and you get 1 lucky draw when you signup with the referral link that we have added below.
The Draw will start from 1 PM today and 45,00 NFTs are available to draw and only 21,000 people have registered yet so it's a good chance to earn free NFTs, You can follow the below procedures to get a free NFTs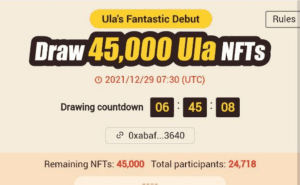 We have previously published the Huobi Magic Miner offer and Huobi Christmas Offer, so let's follow the below procedure.
Huobi Ula NFTs Airdrop
How To Claim Free NFT from Huobi Wallet
1. FIrst of all click on the below link to download Huobi wallet from playstore.
2. Now create your Polygon wallet on Huobi wallet.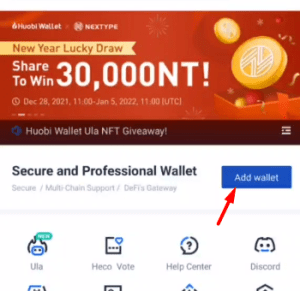 3. Now choose a standard wallet and confirm your wallet creation procedure.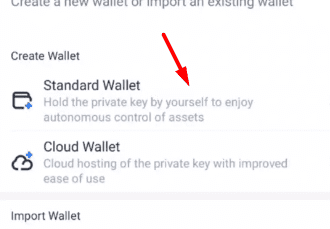 4. Now click on dApps from the bottom dock.
5. Cope below the URL and paste in the address bar.
https://app.hbkjwd.com/en-us/blind-active-ula?id=ula_nft_event&code=0416BW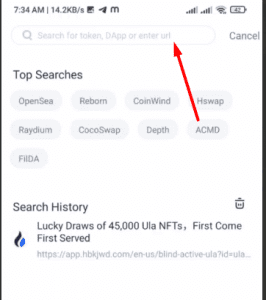 Ula Referral Code 0416BW
6. Now from the NFT draw page, link your polygon wallet.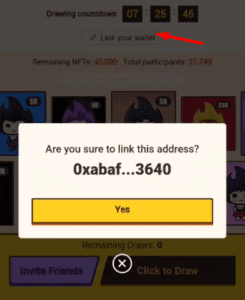 7. Click on yes and now, You will see, you have 1 draw available. If it asks for the referral code put
8. The draw will start at 1 PM today Indian Standard time.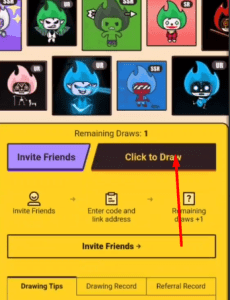 Ula's NFT Airdrop Details
Lucky Draws of 45,000 Ula NFTs, First Come First Served.
Start time: 10:00, Dec 28, 2021 (UTC)
Drawing time: 10:00, Dec 29, 2021 (UTC)
End time: 10:00, Dec 31, 2021 (UTC)
You'll get 1 draw for the first time visiting the campaign page and linking your polygon address;
You'll get 1 draw when your wallet contains equivalent worth of asset not less than 50 USDT;
Invite friends to get more draws with ease!
To check your Ula, please go to the assets page (Polygon chain) in Huobi Wallet. Ula could be traded on Opensea!