If  You are using Chinese Brands of Smartphones like Xiaomi, Realme or Oppo Devices then your data is being steeled by These companies. We have Some of the evidence which proves this theory.
Recently the Indian Government has banned 59 Chinese Apps Including 2 of Mi Preinstalled Apps but while launching of New Poco M2 Devices C Manmohan has said These Apps are Preinstalled before the Government directive and so they are still in their phones.
POCO fans, user privacy is our topmost priority. pic.twitter.com/a2e7A0z8tB

— C Manmohan #POCOForIndia (@cmanmohan) July 9, 2020

Xiaomi's Security App comes with a bundled Memory Cleaner App Which is "Supported by Cheetah Clean Master". Now Cheetah Mobile is another Chinese company which is very famous for Data Selling, Google has Already Banned Apps by Cheetah Mobiles for Ad Fraud and Data Selling[ Invalid Privacy Policy] 
The One Obvious Question Comes in Mind that Why These Companies are Using Cheetah Smart Cleaner App. They can develop their own Cleaner when they are developing the Whole MIUI?
If You want to Checkout Where the Cheetah Mobile's Clean Master Cleaner is, You can Follow the below Steps.
Open Your Security App

Go to Cleaner Section
and Scroll to the bottom where you can Find Supported by Cheetah Clean Master
Cheetah Mobiles Sells Your Data Is Not Hidden –
Cheetah Mobiles Website Cheetah Data has openly posted that They Sell data and openly Sharing the figure of data that they have. You can see the below Screenshot for the details.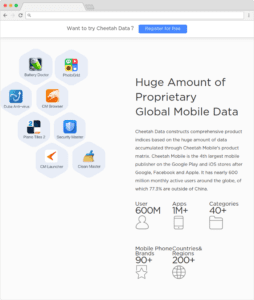 They even Share the Whatsapp Data of users along with all analytics. The Screenshots and other information is shared by Till Kottmann in 2018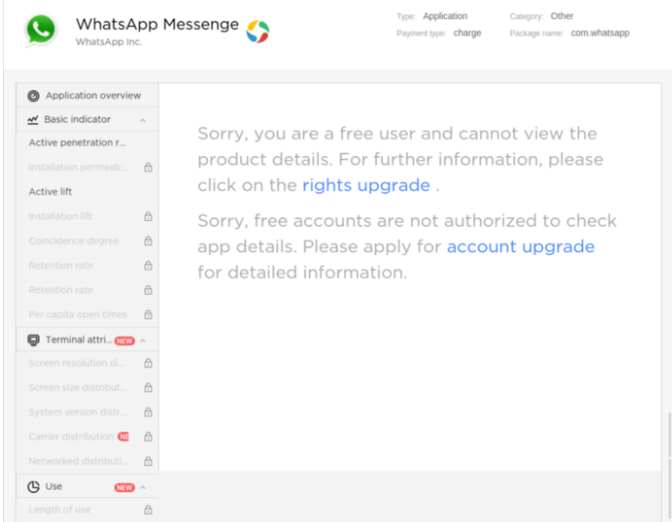 They have mentioned it clearly that they are getting data of all the Active users worldwide and sharing it with others and selling it.

Now You can think that Cheetah Mobile's clean master is no doubt sharing your data with others. Not sharing It's Selling it.
Moreover, you can find the another Product from Cheetah mobiles which is CM Browser. This App is Just made for the collecting of data even when they Mentioned Leave No Track to Secure Your Privacy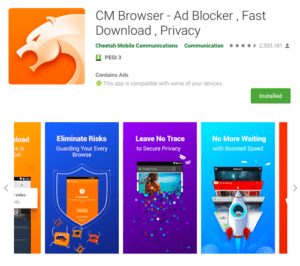 Check Cheetah Data Website – http://data.cmcm.com  [ The Link is Banned in India by ISP ]
Google's Response For Cheetah Apps –
Google has banned All the Cheetah Mobile Apps From their Playstore but still, you can see their revenue is increasing every day. They were Doing Ad Fraud with all of its apps by offering Bonus to users By Installing third-party applications. You can read more about this news on XDA
Even after Google Blocked these App From Playstore. Mobile Companies Like Xiaomi, Realme, Oppo's Operating System Comes With preinstalled Definitions of Cleanmaster App Which is surely Share your data to their servers.
The Next thing is You can't even restrict App to not use Your Personal Data. I was checking Security App of POCO X2 Device and found that there are permissions which can not be disabled the system as disabled access to change the permission
The App is Even Using Your Microphone Permission which has no relation with Optimization.
I also found the App is daily consuming around 1 MB with data even when I am not opening this App at all. You can Check this in Your Data usage.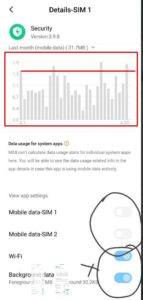 You can not uninstall App, You can not Restrict the App Completely but there is something you can do. If you are not using Wifi
How To Restrict Security Apps To not Upload Your Personal Data –
You can't Restrict this App Completely as they have disabled a few of the options Like Wifi data Restricting but if you are using Mobile Data then you can Visit Data usage of the App
You can Uncheck the Toggle button and Restrict the App to Not do any upload or download.
---
How to Uninstall Preinstalled Apps From OS –
You Can Read our Detailed Guide to  uninstall System Apps From Mobile Devices – Uninstall Apps From Xiaomi or Realme