Hello Friends, We are back with another freebie where you can get a Free sample of room freshener from odonil. The offer is valid for limited users so be the first to claim your freebie and grab it fast. The offer is for lucky users and only Lucky winners will get the Odonil Free. You Can Also Check Free Zandu Sample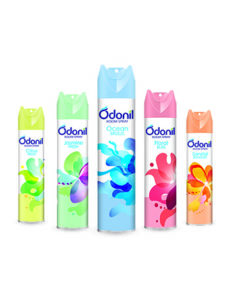 About Odonil
Odonil Air Fresheners are available in 'Air Room Freshener Block' as well as 'Air Room Freshener Spray' formats. Odonil Blocks are small space fragrances which can be used in your bathrooms, cupboards etc. Odonil Blocks come in a range of exciting fragrances like Orchid, Rose, Lavender & Jasmine. They are also available in easy-to-use & convenient packaging such as 'Hanger Pack', 'Net Pack' and 'Dispensers'.
You also get various fragrance options in each of these formats. Remember to check whether the Odonil Blocks are there in the cartons periodically to ensure that your family members are in a happy mood!
How To Get Free Sample of Odonil
First of All Visit Odonil Website From below Link
Now Click on Try now Button.
Now Fill the form and Lucky winner will get a chance to get Free odonil Sample.
---
*Only lucky winners stand a chance to win a free sample (Winners will be selected on a random selection basis)