Whatsapp Pin Feature :- Whatsapp is All set to Launch a new Pin Chat Feature . Whatsapp is Ready to implement this feature to it's Beta Version.The Next version will come with some exiting features. The Previous Feature that will be launch soon was Revoke a Sent message will be a great feature. You will love this feature.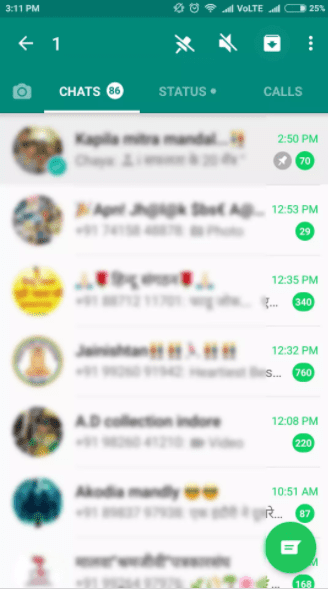 Using whatsapp Pin You can Pin a Chat that will be Set on Top. it will help to access quickly to loved one.so there will not be problem of ignored message.WhatsApp is already working on Live Location feature along with its own payment platform.With this update, you are definitely not going to miss any text from your girlfriend because she will make sure she is always on top.
There are something you must know about whatsapp feature. You can Pin 3 Chats at the same time.to Unpin just long press the chat block and then select unpin.A pinned chat will be shown with a different icon on the right side.
Yet this is in Beta and end users will get this feature soon in next updates.The next whatsapp will come with many new features . you will surely love the upcoming
features of whatsapp.so keep tuning and update your whatsapp