The majority of people have heard and are aware of Bitcoins. However, what you may not know is that there is an increasing number of investors that view Bitcoin as worth spending time on and investing in. To understand why it would be beneficial to learn some of the reasons that these investors find Bitcoin deserving of their time and investment in the first place.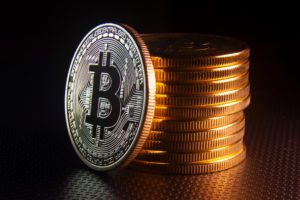 You Might have heard about the recent Bitcoin Scam Where Twitter got hacked and hackers demanded Bitcoins from official Pages. Now It's Time to Know Why They Choose Bitcoins Only instead of Bank Transfer?
Governments Do Not Control Bitcoin
An anonymous developer designed Bitcoin, and it is an open-source software on which anyone with access to an internet connection can utilise. It is even possible to check the current price of BTC in INR. Bitcoin offers its users with an alternative financial system; and this monetary system is independent of governments, banks and traditional economic infrastructure.
It was a pioneering design that shaped the technology that we now call blockchain. The Bitcoin network is controlled by people worldwide, and it is easily accessible at any time of the day. Bitcoin implements a public record of property rights without the requirement for any bank, government or authority to act as a trusted party. These features enable anyone in the world to withdraw from their local financial system and engage in something else.
Also Read – Coinswitch Free Rs.50 Worth Bitcoins per Referral
Bitcoin is resistant to the confiscation of wealth. While confiscation of wealth is not a dilemma in many Western countries, it applies to millions, even billions of people elsewhere. As the foundation around obtaining Bitcoin matures and more individuals worldwide begin to recognise its excellence, many people suspect that Bitcoin will proceed to gain market share in markets with weak currencies or oppressive financial controllers.
But How Is It Better Than Gold?
Gold has a value exceeding its commercial value and has been a valuable cultural asset for thousands of years. You can Buy Gold anytime Online From Phonepe Gold However, gold has some fundamental disadvantages, being that it is difficult to transport, expensive to store, and it is difficult to prove its quality. As a result, most of the world's gold is held in storehouses that follow strict rules. Gold is also not easily separable.
Therefore, most gold is in the form of coins, bars or jewellery. However, Bitcoin contains most of the valuable properties of gold, such as scarcity and limited supply. Furthermore, it also has a few solutions to some of gold's shortcomings. Bitcoins are effortless to transport and store. You can transfer a couple of millions of Bitcoin after it is in your currency over any internet connection.
Storing Bitcoins is practically costless, and Bitcoins are also easily verifiable. Data regarding each Bitcoin can be seen on the public Bitcoin blockchain, which is accessible by anyone connected to the web. Bitcoin is also easily divisible. A Satoshi is the smallest unit of a bitcoin and is one hundred millionths of an individual bitcoin.
Bitcoin is an emerging digital gold nominee. It will take a lot of time as well as a record of operating within various market cycles for Bitcoin to be scored broadly as a valuable asset. We will have a more reliable idea of how Bitcoin performs in the circumstances of economic turmoil as time passes.
---