Whatsapp UPI Feature Activation Trick:  Hello Guys Today I am Gonna Show you how to Activate Whatsapp UPI for All users.This Trick is Working For All Users and tested by me You can Also Check the Video On Youtube for Complete Tutorial. If You Don't Have Account Open Your AXIS ASAP Account in Seconds Tap here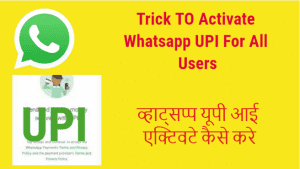 First of All, You must have Latest Version of Whatsapp installed on Your Phone. If you haven't download it from Play store.Some Of Whatsapp Users already Got The UPI Feature but Some aren't able to get this feature so we have found the solution and here it is.
Update[November 2020] : Now Whatsapp Started Rolling out Whatsapp UPI For Everyone So Update Your Whatsapp Now
Video Tutorial
First of All, Find a Friend Who has got this feature if none of the friends got this then come with us Send Your Mobile  by text Whatsapp UPI or Simply Click here.(Sorry We are getting Lot's of messages so the link is disabled please help each other by commenting Your Number )
Please Share This Post With Your Friends too Please Help Each other By Sending Request
Now See the Steps for Whatsapp Invite Send Whatsapp Message to 9587035595
How to Get Whatsapp UPI Feature For Everyone.
1.Download Whatsapp From Playstore.
2.Ask Your Friends to Send A UPI Send Money Request if Any of Your Friend Got Activated on his Mobile this Feature.
3.IF None Of Friend Got this feature Just Tap here and Send Your Mobile Number.
Now See the Steps for Whatsapp Invite Send Whatsapp Message to 9587035595
4.Once You he Sent you will see a Message Like Show in Screenshot.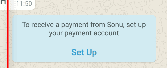 5.Now tap on Setup and verify Your Phone Number.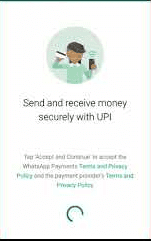 6. Done, Next Steps are Same as other UPI Apps Activate Your Bank Accounts.
7. Now If You Want To Send Request to Your Friend Just Go to Settings and tap On Payments and Tap on Send Money or You Can Tap on three pins there you will See The Payment Option.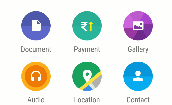 ---
Stay Tuned There will be More Offers on Whatsapp UPI Soon