Jio Tarrff Plans : Mukesh ambani Chief of Reliance industries , today reveled the tariff plans for jio sim jio will provide cheapest data services in history of  telecom World. According to Jio Plans Customer Will Pay Only .50 Rs. per Mb In 4g network With A real 4 G Speed. You will charge Rs.50 For 1GB data After free usage. there are 7 Plans from jio  Which Are Shown In The Below Image.
Reliance Previously Launched It's 4G service For Its Employs First And Then Preview Offer For Citizens  in Association With Some SmartPhone Companies   Like LYF ,Samsung , Asus ,LG And JIOfi . Jio 4g Gave Free Preview Offer For 3 Month With Unlimited Calls And Data  ,  Also Recently This Offer was Exyended To More Samsung Models.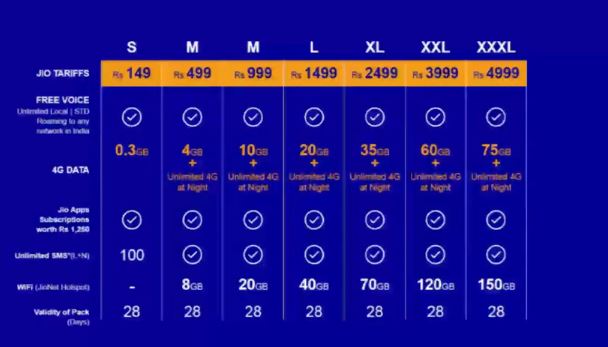 Reliance Jio sim will be free for all users from 5th September and the services of Reliance Jio will be extended till 31st December. So, if you but jio sim now the you can enjoy the services of Reliance Jio sim till 31st December.
Some Points Related To Jio Tariff :
Students will be able to get 25 per cent more data on Jio's main tariffs. Platinum customers to get white glove services.
Mukesh Ambani rounds up. But says there is one more thing. Starting September 5, all Jio services will be availabe for everyone free till end of the year." He calls it the Jio welcome offer. However, free services have been running for a while now. Now every Indian can do 'datagiri'. "Do unlimited good things with unlimited data."
Jio is rolling out fibre-to-the-home wireline network. He announced a Rs 5,000-crore venture fund to help Indian entrepreneurs to set up their businesses.
He announces 100 million customers target, a new world record. Have 5,00,000 partners across India. Jio family is nearly 50,00,000 strong across India. This is the employment Jio has created.
Incumbents have significant advantages, the onus is on incumbents not to create unfair hurdles on points of inter-connect. In the last week alone Jio customers suffered five crore call drops because of these issues.
Details About Jio Packages
1. Jio S Plan(Rs  149/- Per Month)
Get 300MB 4G data
 unlimited voice calling
100 Local/National SMS
Free subscription to Jio apps
Validity of the pack will be 28 days.
2. Jio M Plan(Rs 499/-  Per Month)
4GB data + Unlimited Night Data.
Unlimited Voice Calling
Unlimited National And Local Message
8 GB Jionet Hotspot
3. Jio M Plan(999/- Rs Per Month)
10GB 4G data

unlimited 4G data at night
 unlimited voice calling
 unlimited local/National SMS
free subscription to Jio apps
 20GB WiFi (JioNet hotspot)
4. Jio L plan(Rs 1449/-  Per Month)
20GB 4G data
unlimited 4G data at night
 unlimited voice calling
 unlimited local/National SMS
free subscription to Jio apps
 40GB WiFi (JioNet hotspot)
5. Jio XL plan( Rs 2449/- Per Month)
35 GB 4G data
unlimited 4G data at night
 unlimited voice calling
 unlimited local/National SMS
free subscription to Jio apps
 40GB WiFi (JioNet hotspot)
6. Jio XXL plan(Rs.3999/- Per Month)
60 GB 4G data
unlimited 4G data at night
 unlimited voice calling
 unlimited local/National SMS
free subscription to Jio apps
 150GB WiFi (JioNet hotspot)
7. Jio XXXL plan(Rs. 4999/- Per Month)
75GB 4G data
unlimited 4G data at night
 unlimited voice calling
 unlimited local/National SMS
free subscription to Jio apps
 150GB WiFi (JioNet hotspot)
Read Also :::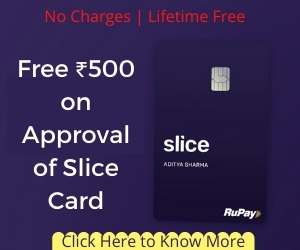 How To Get Jio Sim Card For All Devices : Get In Queue Or Pay
Reliance Jio Sim Preview offer : Complete List Of Supported Devices : Added Micromax , Asus, YU And Other Devices