Google Pay Go India Tricks to Earn Free Kilometer & Win Cash
Tricks to Collect Kilometer in Google Pay Go India, Tricks to Get Nainital in Gpay, Puri in Gapy, Gangtok in Gpay, Google Pay's Go India Offer is Live and You Need to collect Kilometer as well as tickets to Visit Cities of India & Earn Real Cash. In Google Pay Go India Offer, You can Collect Tickets and Kilometer Without doing any Spent. You just need to use below Methods and Collect the Tickers and Killometers for Free.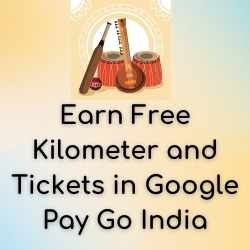 You can Visit Cities By Consuming Kilometers and Tickets of the cities. Like Google Pay Rangoli offer, Here also you need to Complete certain Tasks like Paying to Merchants, Recharge Bill payments etc.  You don't need to spend money in Bill payment and recharge as of now but you can follow some below methods to collect them for free.
How To Collect Free Google Pay-Go India Tickets & Kilometers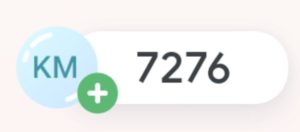 Working: Pay to Google Pay Merchants Or Make Payment to Flipkart
Now People are getting Gaya Tickets by Making Transactions on Flipkart and Making Payments to Google Pay Merchants. You can cancel Flipkart Order later & Get a 100% Refund.
1. Play With Friends In Google Pay Go India Offer | DTH Recharge
You Can Click on Friends Icon and Play With Friends, You don't need to ask any friend, Just Click on Friends and You will See Friends list and their earned Kilometers, Click on Kilometers showing and claim free kilometre from here.
Make a DTH Recharge of Rs.98 or More to get Gaya or Goa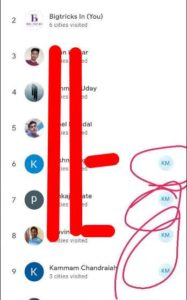 2. Perform Send Money Transactions Using Google Pay App
Just pay Rs.1 or more to any of your friend or yourself by putting a number and you will earn free tickets and Kilometers. In case you don't have another bank account linked number for Google Pay then you can create an Indusind Account instantly or Kotak811 account online and then link it with Google Pay Also Earn Rs.225 Per Referral
3. Pay To Google Pay merchants & Nearby Stores
You Can Pay to your nearby merchants and earn free kilometres and tickets. If you don't want to pay any merchant then you can also create your own Google Pay Business Account or Merchant Account and Scan the QR Code and Pay, You will Also get Extra Upto Rs.100 Cashback on paying to Nearby Stores
4. Share City Picture with Friends
You get a Picture every time you visit City, You can Share this Picture with Friends and earn Assured Ticket or any Other Kilometer prize
Below Methods Required you To Pay Money
5. Make Recharge or Bill Payments to Your Number
You Can Make Recharge or bill payment of Rs.100  or more using Google Pay Option, Last year DTH Recharge gave Rangoli and if you want, You can Also try with DTH Recharges or Mobile Recharges. If you want to try DTH Recharge and you don't have DTH Connection then Try below Details – Subscriber ID -1307112563 & Operator TATA SKY
6. Purchase Gold From Google Pay
One other good method is to buy Gold From Google pay which you can sell it later also, You will have to pay some 3-5% charges and all money will be in your account, You can Check Google pay's Gold Section to buy Gold, there is no minimum transaction required.
Google Pay Rare Tickets
Google Pay This Time has 3-4 rare tickets Like last year where People struggled for Rangoli and this time those rare tickets are
Nanital Gpay Ticket
Goa Gpay Ticket
Puri Gpay Ticket
Gaya Gpay Ticket
Bastar Gpay Ticket
Gangtok Gpay Ticket
Kochi Gpay Ticket
We have Shared These tickets to our Telegram Channel and You can Also Get it By Joining our Channel. Also Read Tricks to Get Google Pay Nanital and Other Rare Tickets
---
best Method to Get Free Google Pay Go India Tickets